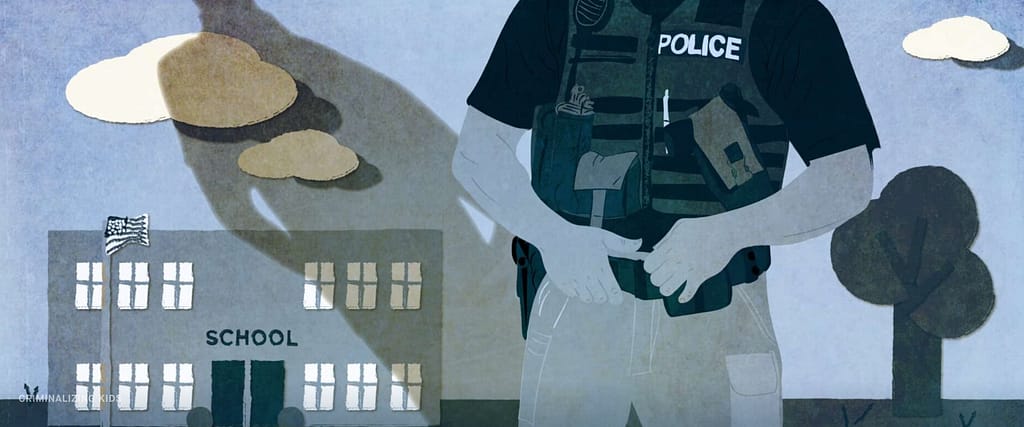 Schools refer tens of thousands of students to law enforcement every year. Black children and students with disabilities get the brunt of it.
A school safety officer removed a third-grader from class, took him to a staff bathroom, closed the door and berated him, telling the frightened child to "stop crying like a little girl."
His crime? Refusing to leave art class after an argument with another student at their Northeast Philadelphia elementary school.
In the aftermath of the 2017 incident, the Philadelphia schools issued a statement acknowledging it was not handled correctly. But a charged encounter with an officer in school is far from rare. Nationally, nearly 230,000 students were referred to law enforcement during the 2017-18 school year, exemplifying why demands to restrict policing at schools are growing.