A woman who was punched by a former St. Albans police officer while handcuffed is suing the city for civil rights violations.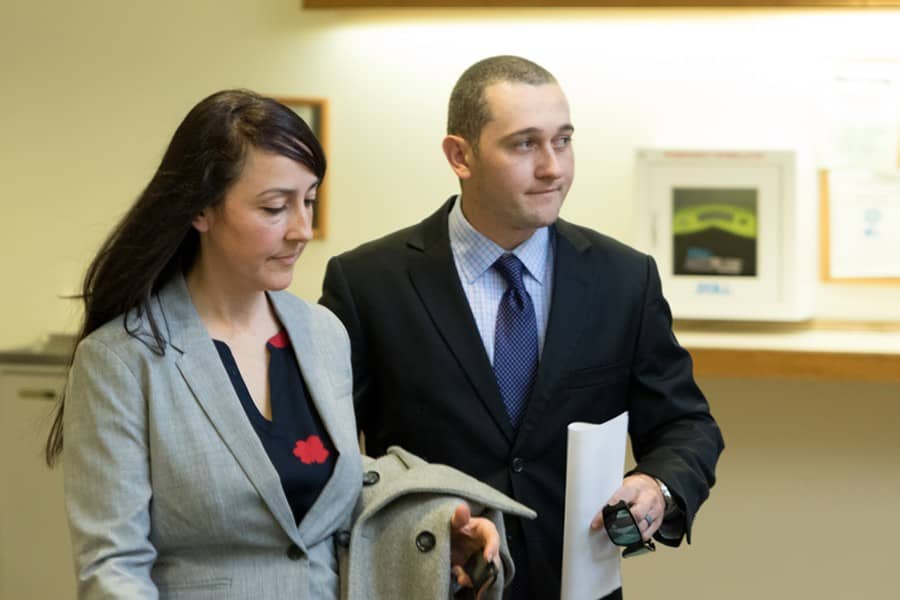 Amy Connelly, of Highgate, was in a holding cell at the police station on March 14, 2019, when then-sergeant Jason Lawton pushed her into a wall, then delivered an uppercut to her right eye. Two other officers, Zachary Koch and Michael Ferguson, helped Lawton restrain her on the floor.
Connelly's civil lawsuit, filed Monday in U.S. District Court of Vermont, names all three officers, Chief Gary Taylor and the city. She contends that the police department subjected her to illegal detention and excessive force, violating her constitutional and statutory rights.